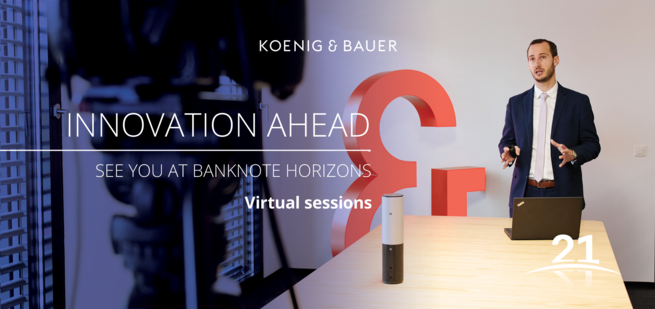 This landmark event offers a unique insight into the latest trends in banknote security technologies and design. Our teams are putting all their efforts and passion to offer you a unique experience with our objective to always create a dialogue and a partnership where we answer all your questions and meet your specific needs.
Through online workshops and live demonstrations, our customers will step into the new era of security printing and discover the latest innovations covering the full workflow of efficient and sustainable banknote production.
Be a part of the success story and join us virtually to shape the future of banknotes together.