October 1st, 2020 Koenig & Bauer Banknote Solutions rebrands itself harmonising its name within the Koenig & Bauer Group.

This name change reflects the operational and structural situation that has existed for many years. We are now fully integrated within the Koenig & Bauer brand, both complementary of the technical solutions that is offered and in the visual identity.
Watch below three key videos to give you an inside look. Read the press release, and follow us on LinkedIn for more news.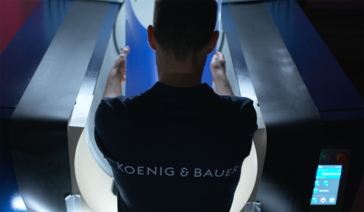 First look
New corporate film: We make banknotes possible.
Looking forward to the future
Koenig & Bauer Group CEO, Claus Bolza-Schünemann
Special Segment Director, Andreas Pleßke
Cash importance and innovative banknote solutions
Koenig & Bauer Banknote Solutions CEO, Eric Boissonnas
Head of Sales, Thomas Hendle
*video recap from Koenig & Bauer live 2020