Preserve your press

Constant and conscientious care for long-term performance.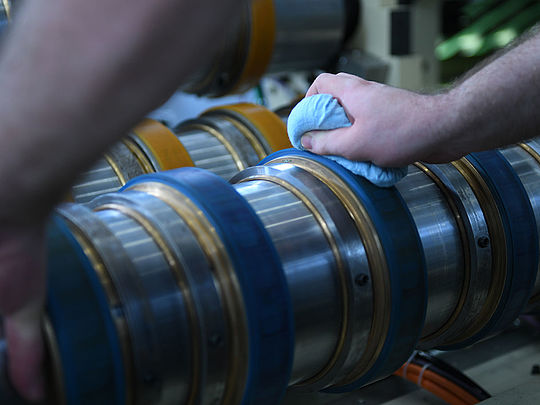 Inspections & Maintenance

An analysis of the condition of the press, as well as preventive maintenance, are important measures for high press availability. Together with the worldwide offices of the Koenig & Bauer Group, we can offer you press inspections which can indicate suitable maintenance, repair and if necessary also upgrade measures for your press. This assures the efficiency of your system and reduces the costs for unscheduled service measures.