Banknote design trends

With overall banknote size reduction, there is an increase of the amount of Security Features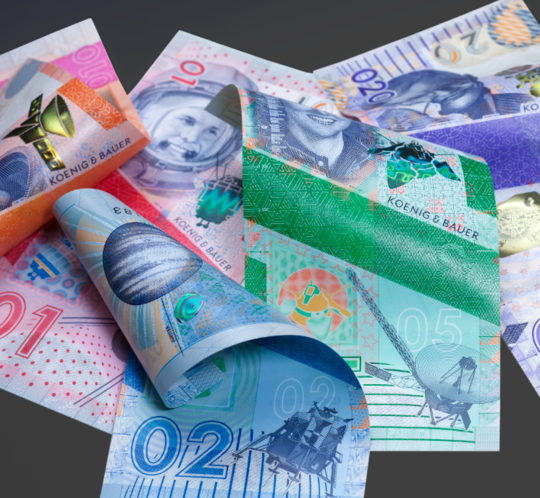 Distinctive and customisable

Our goal has always been to take the best of our machines and processes. Security Features development is no exception.

Pushing the limit of technology, we create features that are extremely difficult to reproduce using commercially available equipment while easy to understand for the public and up-to-date with the Cash Cycle's latest requirements.

Our new specimen series issued in 2021 is a good example: boundaries of technology were pushed as far as possible, while ensuring efficient production, minimising waste, and making machine readability a flawless process.

Have a look at our new Laika series to see what Security Features are available for your banknotes.