Next step toward digital innovations in the high-security sector
Development of solutions for authentication of printed products
Authentication without changing the surface composition
Bundling of competencies of both companies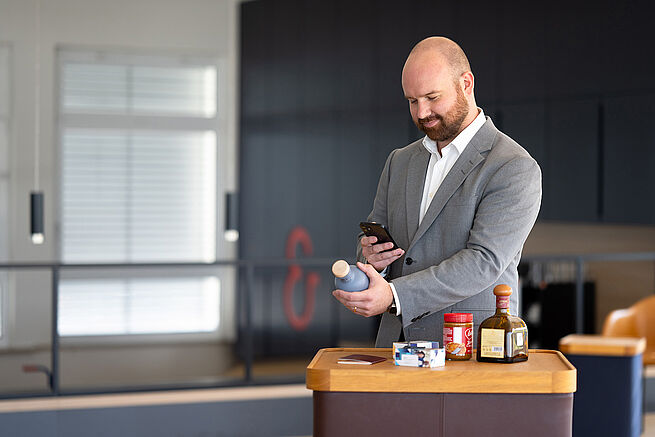 Following the successful introduction of authentication solutions, Koenig & Bauer is continuing on the path to further digital innovations in the high-security sector. By entering into a partnership with Veracity Protocol, Koenig & Bauer is pursuing the goal of being able to jointly develop solutions for authenticating any type of printed product without the need to add features. By expanding existing areas of expertise to include digital innovations, the decision to partner with Veracity Protocol fits seamlessly into the Group's "Exceeding Print" strategy.
Every product - whether printed or not - has certain features on its surface. These are comparable to a human fingerprint, facial biometrics or an iris scan. Images of products can be used to generate descriptive models by now. This so-called feature extraction enables a special form of security, as it is based on the unchanging microstructure of the product (Physical Code™). It also opens up various possibilities, such as tamper-proof brand protection, innovative solutions for customer-product interaction, non-invasive methods for the supply chain and item tracking, or the implementation of the digital product passport vision and new forensic authentication standards.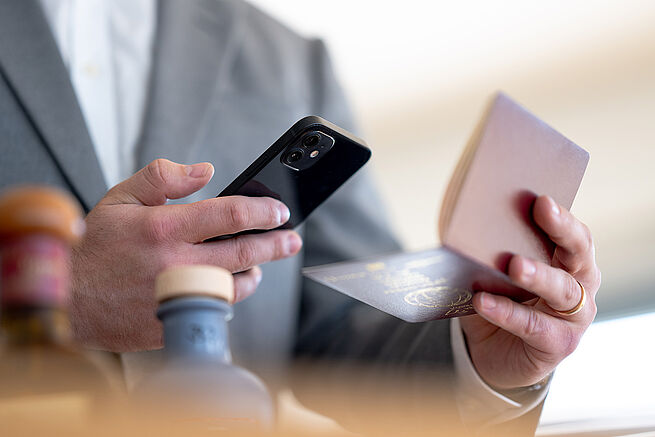 Veracity Protocol is a deep-tech company developing highly secure and decentralized methods. This enables users to track the identity, authenticity and quality of physical objects. This is made possible by linking physical products with their digital identity: a digital fingerprint is scanned using computer vision and neural networks, protecting companies, people and their assets in the digital world in a non-invasive, sustainable and cost-effective way.
With the partnership now concluded, the two companies are combining their strengths and expertise: Veracity Protocol's innovative technology and Koenig & Bauer's decades of experience in developing printing presses for virtually all substrates. The common goal is to develop customized solutions for packaging, security documents and banknotes, among other things. This is to realize the vision that any product can be "secured on print" without changing the product design or disrupting the production process.
"We are honored to work with Koenig & Bauer and join forces in the future," emphasizes Dominique El Bez, Chief Commercial Officer of Veracity Protocol. "Koenig & Bauer is the world's leading supplier of high-tech printing presses and systems. Together, we want to realize the vision that every printed product can become the guardian of its own identity while meeting sustainability, security and transparency requirements."
Julian Schubert, Vice President Data, Vision & Authentication Solutions at Koenig & Bauer, added: "We are stepping up our efforts in the area of digital authentication offerings. After the success with ValiCash™ - a solution for banknote authentication - we are now taking the next step. With Veracity Protocol, we have found a partner with whom we can quickly offer solutions for the authentication of all types of printed products without adding specific elements. Together, we are thus setting a new standard for "Secure at Print". And the best part is that we are supporting our customers and their customers directly, as the existing design of a product does not need to be changed. It's the simplest and, most importantly, the most sustainable solution."
As a company with great expertise in banknote security, Koenig & Bauer Banknote Solutions has made a name for itself. With easily accessible solutions such as banknote authentication using the ValiCashTM smartphone app, the company aims to strengthen security and trust through the use of novel technologies.